Hey everyone!
I have a special treat for you today.
Aunie, the creator of
aunieSAUCE
is guest blogging for you!
YAY!
I love love LOVE her blog and her sassy personality
and I think you will, too.
I asked her to share her story of being born again with us
because my blog used to have a purely religious tone.
I am so interested in how and why others have decided to "come to Jesus" and her story is no different.
So show her some love, and make sure that you go and visit her at aunieSAUCE!
***
Hello!
My name is
Annelise
and I blog at
Aunie Sauce
.
My nickname is Aunie... like ah-nee.
I'm a 20-something brand new Christian,
an official NON-DIY'er,
probably the worst cook I know,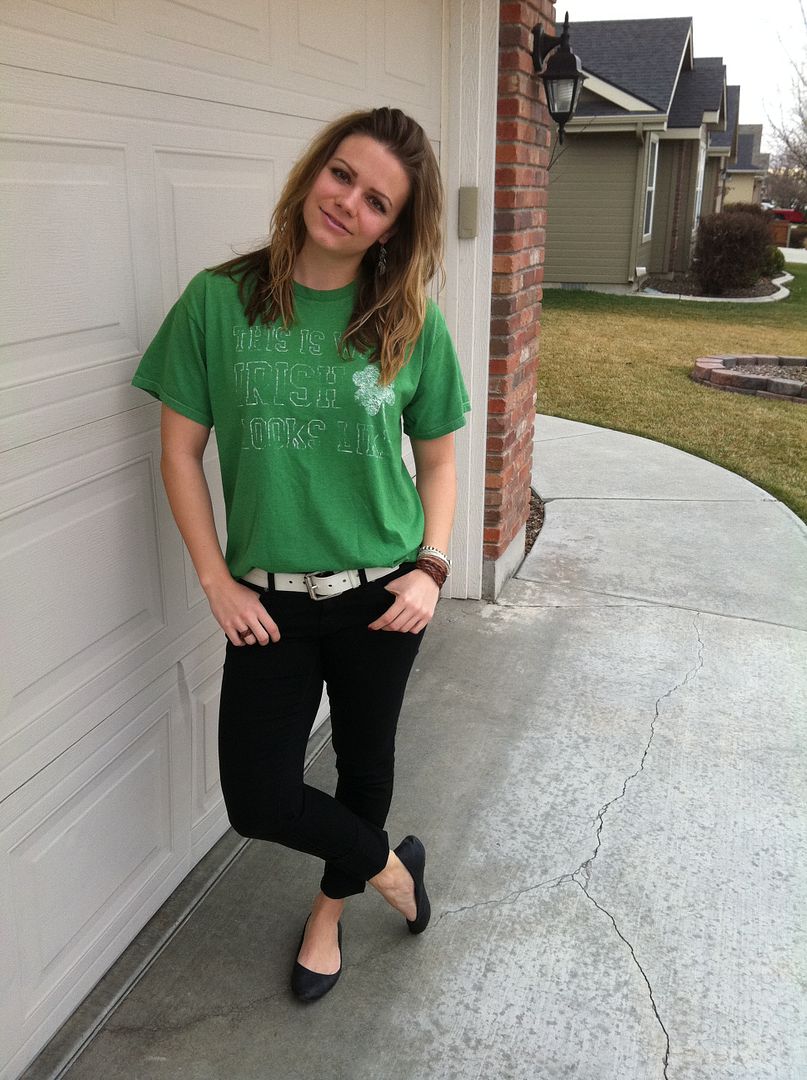 When Michelle asked me to guest post on her blog,
she asked me to be very "me" and to tell the story about how I became a Christian.
I apologize to you and her... because this post, while about my journey to Christianity, it not so very "me."
Because the truth is, it's kind of a dark story (though I won't go into the dirty details).
It's definitely not the bubbly, peppy kind of story I usually like to tell.
But you know what?
It's real. It's me. And it shows that we ALL have times when we need help.
I used to think I was a
pretty simple girl
.
And then I began blogging...
and realized that my voice is a lot saucier than I could have ever imagined.
One thing, though, was I realized that
I was so alone
.
No matter how wonderful my family is, how many blog followers I have,
or the girls who make up my closest group of friends,
I still felt alone.
I've had a rough last year.
I went through high highs, and desperately
low lows
.
Through it all, I only had myself.
I blamed myself.
It was really hard.
In March, I was invited to a local church in my town in Idaho.
I was told for years by someone I respected that people who went to church were
brainwashed
.
I was told that
evolution was the way it happened
.
I was told
there was no God
.
So, when I was invited to church, I didn't really think anything could come of it.
I really just went to support my boyfriend, Daniel.
The date was March 18th.
I never knew that date would change my life.
I summoned my strength and went to church with Daniel on that brisk morning.
As we entered the sanctuary, people were
worshiping
.
They were dancing, singing, waving their hands in the air.
I thought they were all insane.
After about 20 minutes of this worshiping, the pastor came forward to speak for a moment.
It was mostly a service of testimonials from others who had just attended the church's annual Encounter.
I was blown away with the effect that their testimonies had on me.
Each person had a
story
.
Each person had their own
struggles
.
Each person had been
saved
.
As I listened to each person speak, I began to sob.
I didn't know why at the time, but now I know it was the Holy Spirit.
After about an hour of testimonies, a group from the Worship Team performed a skit.
The skit? Everything by Lifehouse.
Holy. Moly.
I couldn't believe it.
That skit was the story of my life.
The temptations-- the suave man, money, addiction, the need to fit in to society's "image", and self-destructive behaviors...
I had experienced each and every one of them.
That skit awoke something in me--
The need to open my heart to Jesus.
I was sobbing.
Uncontrollably.
Loudly.
For all to see.
And I didn't care.
The pastor said at that moment, "If there is anyone here who does not know Jesus, please, please come forward and open your heart to Him."
And that's just what I did.
I was surrounded by some good friends, new and old.
My boyfriend Daniel was right by my side.
We all cried together as I accepted Jesus into my life.
And that was the day my life changed forever.
I haven't looked back since.
I've been on a
learning
, worshiping, crazy journey ever since.
What I've learned so far?
Jesus is love.
Love. Love. Love.
I have NEVER felt so much love.
I know that religion means something different for everyone,
but one thing is true...
God is real.
Jesus died for YOU.
There IS salvation in Him.
I really appreciate you taking a moment to learn a little more about me and my new-found faith.
No matter what you believe, we are all brothers and sisters.
Please
come say hi
to me at my blog if you have a moment.
I'd love to meet you!
And, on my exit, I thought I'd share this little poem I wrote a couple weeks ago...
xoxo,
Aunie
***
What did I tell you?
She's awesome, right?
I hope to see you over at her blog giving her love, too.
OH! And, as you can see, I got bored with my header.
[again]
I never seem to be content with my own designs.
What do you think of this one?
Happy Sunday!